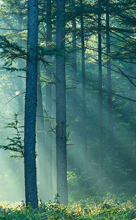 John Walker, attorney and The Divorce Clinic, handle simple no contest divorces for people living in Robeson County, North Carolina including Lumberton, Fairmont, Lumber Bridge, Marietta, Maxton, McDonald, Orrum, Parkton, Pembroke, Proctorville, Raynham, Red Springs, Rennert, Rowland and St. Pauls.
Our fee to file your simple no contest divorce is only $150.00 plus your court costs. The fee for the certified copy is included in your court costs when we file the divorce for you. Typically, the Clerk of Court completes the request the day they receive it and goes out in the next business day's mail.
The Divorce Clinic make available a telephone message system that allows you to check on the progress of your divorce case and you case proceeds to final judgment.

Call 704-DIVORCE (704-348-6723) to start your divorce today.
Robeson County was formed in 1787 from part of Bladen County and it was named after Col. Thomas Robeson who was a hero of the Revolutionary War. Archaeological excavation in Robeson County revealed widespread occupation of the region by various cultures of peoples since the end of the last Ice Age. Croatan Indians (since identified as Lumbee) were descendants of Siouan-speaking peoples comprised of the Cheraw and Keyauwee. Ancient pottery found at some Robeson County sites have been dated to Woodland period around 1000 BCE.
Lumberton is the County seat and the University of North Carolina at Pembroke a Native American college, is located in the Robeson County.