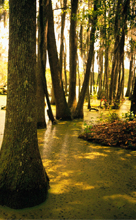 John Walker, attorney and The Divorce Clinic, handle simple no contest divorces for people living in Jones County, North Carolina including Maysville, Pollocksville and Trenton.
Our fee to file your simple no contest divorce is only $150.00 plus your court costs. The fee for the certified copy is included in your court costs when we file the divorce for you. Typically, the Clerk of Court completes the request the day they receive it and goes out in the next business day's mail.
The Divorce Clinic make available a telephone message system that allows you to check on the progress of your divorce case and you case proceeds to final judgment.

Call 704-DIVORCE (704-348-6723) to start your divorce today.
Jones County North Carolina was formed in 1779 from part of Craven County and was named for Willie Jones, a Revolutionary leader and president of the North Carolina Council of Safety.
Jones County is predominantly a rural area with the local economy driven by farming activities with no major industries. With forestlands, wetlands, lakes and rivers, Jones County has diverse habitats for fish and other wildlife.