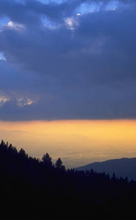 John Walker, attorney and The Divorce Clinic, handle simple no contest divorces for people living in Yancy County, North Carolina including Burnsville, Green Mountain and Swiss .
Our fee to file your simple no contest divorce is only $150.00 plus your court costs. The fee for the certified copy is included in your court costs when we file the divorce for you. Typically, the Clerk of Court completes the request the day they receive it and goes out in the next business day's mail.
The Divorce Clinic make available a telephone message system that allows you to check on the progress of your divorce case and you case proceeds to final judgment.

Call 704-DIVORCE (704-348-6723) to start your divorce today.
Yancy County NC was settled by Scottish, English, and Irish settlers that settled the Toe River Valley by the mid-18th century. In the year 1796, one of the early land speculators, John Gray Blount, purchased 326,640 acres of land, a portion of which later became Yancey County.
In 1833, the General Assembly established a new western County, named Yancey, from sections of Burke and Buncombe counties. Yancey County was named in honor of one of North Carolina's statesmen, Bartlett Yancey, of Caswell County. Mount Mitchell, the highest peak in the Eastern U.S., at 6,684 feet above sea level sits in Yancy County.