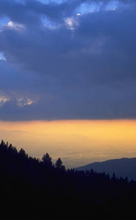 John Walker, attorney and The Divorce Clinic, handle simple no contest divorces for people living in Wilkes County, North Carolina including North Wilkesboro, Ronda, Wilkesboro and the surrounding unincorporated towns Boomer, Cricket, Fairplains, Hays, Millers Creek, Moravian Falls, Mulberry and Pleasant Hill.
Our fee to file your simple no contest divorce is only $150.00 plus your court costs. The fee for the certified copy is included in your court costs when we file the divorce for you. Typically, the Clerk of Court completes the request the day they receive it and goes out in the next business day's mail.
The Divorce Clinic make available a telephone message system that allows you to check on the progress of your divorce case and you case proceeds to final judgment.

Call 704-DIVORCE (704-348-6723) to start your divorce today.
Wilkes County in North Carolina was formed in 1777 from parts of Surry County and Washington district which is now Washington County, Tennessee. Wilkes County was named for the John Wilkes, who lost his position as Lord Mayor of London due to his support for the colonists during Revolutionary war. In 1799 the northern and western parts of Wilkes became Ashe County. In 1847 another part of Wilkes was combined with parts of Caldwell and Iredell counties to become Alexander County. In 1849 additional parts of Wilkes and Caldwell counties were combined with parts of Ashe and Yancey counties to form Watauga County. Numerous boundary adjustments were made thereafter, but none resulted in new counties.