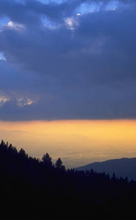 John Walker, attorney and The Divorce Clinic handle simple no contest divorces for people living in Watauga County, North Carolina including Boone, Beech Mountain, Blowing Rock, Seven Devils and the surrounding unincorporated towns of Deep Gap, Sugar Grove, Valle Crucis, Zionville and Foscoe
Our fee to file your simple no contest divorce is only $150.00 plus your court costs. The fee for the certified copy is included in your court costs when we file the divorce for you. Typically, the Clerk of Court completes the request the day they receive it and goes out in the next business day's mail.
The Divorce Clinic make available a telephone message system that allows you to check on the progress of your divorce case and you case proceeds to final judgment.
Call 704-DIVORCE (704-348-6723) to start your divorce today.
Watauga County was formed in 1849 from sections of Ashe County, Caldwell County, Wilkes County and Yancey County. It was named for the Watauga River, whose name is said to be a Native American word, the meaning of which is in dispute among various histories with translations ranging from beautiful water, whispering waters, village of many springs and river of islands. Boone is the County seat.
The cities and towns are Boone, Beech Mountain, Blowing Rock and Seven Devils.