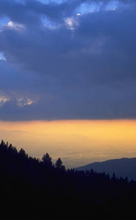 John Walker, attorney and The Divorce Clinic, handle simple no contest divorces for people living in Stokes County, North Carolina including Danbury, King, Walnut Cove and the surrounding unincorporated commubities: Aarons Corner, Asbury, Boyles Chapel, Brook Cove, Brown Mountain, Campbell, Capella, Ceramic, Chestnut Grove, Collinstown, Dalton, Delta, Dillard, Dodgetown, Flat Rock, Flat Shoals, Francisco, Gap, Germanton, Hartman, Lawsonville, Meadows, Moores Springs, Mountain View, Mount Olive, Neatman, Oak Ridge, Pine Hall, Pinnacle, Poplar Springs, Prestonville, Quaker Gap, Rosebud, Sandy Ridge, Volunteer and Westfield.
Our fee to file your simple no contest divorce is only $150.00 plus your court costs. The fee for the certified copy is included in your court costs when we file the divorce for you. Typically, the Clerk of Court completes the request the day they receive it and goes out in the next business day's mail.
The Divorce Clinic make available a telephone message system that allows you to check on the progress of your divorce case and you case proceeds to final judgment.

Call 704-DIVORCE (704-348-6723) to start your divorce today.
Stokes County was formed in 1789 from Surry County. It was named for John Stokes, an American Revolutionary War captain.
There are nine townships: Beaver Island, Big Creek, Danbury, Meadows, Peters Creek, Quaker Gap, Sauratown, Snow Creek, & Yadkin.