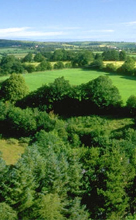 John Walker, attorney and The Divorce Clinic, handle simple no contest divorces for people living in Rowan County, North Carolina including China Grove, Cleveland, East Spencer, Enochville, Faith, Granite Quarry, Kannapolis, Landis, Rockwell, Salisbury and Spencer.
The Divorce Clinic has over 45 years experience and approximately 30,000 judgments completed since 1998. John Walker, The Divorce Clinic has an A+ Rating with the Better Business Bureau.
Our fee to file your simple no contest divorce is only $150.00 plus your court costs. The fee for the certified copy is included in your court costs when we file the divorce for you. Typically, the Clerk of Court completes the request the day they receive it and goes out in the next business day's mail.
The Divorce Clinic make available a telephone message system that allows you to check on the progress of your divorce case and you case proceeds to final judgment.

Call 704-DIVORCE (704-348-6723) to start your divorce today.
Rowan County North Carolina was settled by the Spanish expedition of Juan Pardo in 1567. The county was formed in 1753 from the northern part of Anson County and was named for Govenor Matthew Rowan. In 1770 part was combined with the western part of Orange County to form Guilford County. In 1771 part of Rowan County became Surry County. In 1777 the western part of Rowan County became Burke County. In 1788 the western part became Iredell County. In 1822 the eastern part became Davidson County. Finally, in 1836 the part of Rowan County north of the South Yadkin River became Davie County.