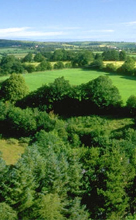 John Walker, attorney and The Divorce Clinic, handle simple no contest divorces for people living in Rockingham County, North Carolina including Eden, Madison, Mayodan, Reidsville, Stoneville, Wentworth and the surrounding unincorporated towns
Our fee to file your simple no contest divorce is only $150.00 plus your court costs. The fee for the certified copy is included in your court costs when we file the divorce for you. Typically, the Clerk of Court completes the request the day they receive it and goes out in the next business day's mail.
The Divorce Clinic make available a telephone message system that allows you to check on the progress of your divorce case and you case proceeds to final judgment.
Rockingham County was formed in 1785 from Guilford County and was named for Charles Watson-Wentworth, 2nd Marquess of Rockingham, British Prime Minister from 1765 to 1766 and again in 1782.
Rockingham County's rivers offer an alternative to white water with recreational paddling for all skill levels. In Rockingham County, you can enjoy a canoe trip or a kayak excursion across Class II and III rapids set in some of the most beautiful landscape in the region.
The County is divided into several communities: Huntsville, Eden, Madison, Mayodan, Stoneville, Shiloh, Bethany, Reidsville, Ruffin, Monroeton, and Wentworth.
Previous Rockingham County NC Yellow Pages