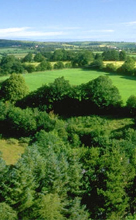 John Walker, attorney and The Divorce Clinic, handle simple no contest divorces for people living in Person County, North Carolina including Ai, Allensville, Bethel Hill, Brooksdale, Bushy Fork, Ceffo, Concord, Cunningham, Denny Store, Five Forks, Gentry Store, Gordonton, Hesters Store, Hurdle Mills, Moriah, Mount Tizrah, Leasburg, Longhurst, Longs Store, Olive Hill, Paynes Tavern, Peeds Store, Rougemont, Roxboro, Semora, Somerset, Surl, Timberlake, Triple Springs, Whitt Town and Woodsdale.
Our fee to file your simple no contest divorce is only $150.00 plus your court costs. The fee for the certified copy is included in your court costs when we file the divorce for you. Typically, the Clerk of Court completes the request the day they receive it and goes out in the next business day's mail.
The Divorce Clinic make available a telephone message system that allows you to check on the progress of your divorce case and you case proceeds to final judgment.

Call 704-DIVORCE (704-348-6723) to start your divorce today.
Person County NC was fromed by the colonial government and established as part of Edgecombe County in 1746. The Person County designations kept changing, as it was part of Granville County from 1746-1752; included in Orange County until 1778; and part of Caswell County until 1791/1792. Person County was named after General Thomas Person, a Revolutionary War patriot. European explorers arrived in Person County in the 17th century but Scots, Scots-Irish, English, French Huguenot, and German settlers did not take place until the mid-17th century. In Person County, settlers tended to be yeoman farmers, and slaveholding was limited.