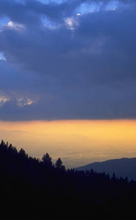 John Walker, attorney and The Divorce Clinic, handle simple no contest divorces for people living in Henderson County, North Carolina including Balfour, Barker Heights, Bat Cave, East Flat Rock, Etowah, Flat Rock, Fletcher, Fruitland, Gerton, Hendersonville, Horse Shoe, Laurel Park, Mills River, Mountain Home, Saluda, Tuxedo, Valley Hill and Zirconia
Our fee to file your simple no contest divorce is only $150.00 plus your court costs. The fee for the certified copy is included in your court costs when we file the divorce for you. Typically, the Clerk of Court completes the request the day they receive it and goes out in the next business day's mail.
The Divorce Clinic make available a telephone message system that allows you to check on the progress of your divorce case and you case proceeds to final judgment.

Call 704-DIVORCE (704-348-6723) to start your divorce today.
Henderson County NC was formed from the southern part of Buncombe County in 1838. Henderson County was named for Leonard Henderson, Chief Justice of the North Carolina Supreme Court from 1829 to 1833. In 1855 Polk County was formed from sections of Henderson County and Rutherford County, and in 1861sections of Henderson County and Jackson County were combined to form Transylvania County. In 1861 Henderson County contributed 1,296 soldiers to the Confederate States Army and 130 Union troops out of its approximately 10,000 population.