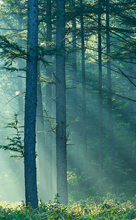 John Walker, attorney and The Divorce Clinic, handle simple no contest divorces for people living in Columbus County, North Carolina including Bolton, Cerro Gordo, Chadbourn, Fair Bluff, Sandy Hill, Tabor City, Lake Waccamaw, and Whiteville. In addition there are nine unincorporated areas: Cherry Grove, Delco, Evergreen, Ransom Township, Evergreen, Tatums Township, Hallsboro, Nakina, Olyphic, Pireway, Riegelwood and Sellerstown.
The Divorce Clinic has over 45 years experience and approximately 30,000 judgments completed since 1998. John Walker, The Divorce Clinic has an A+ Rating with the Better Business Bureau.
Our fee to file your simple no contest divorce is only $150.00 plus your court costs. The fee for the certified copy is included in your court costs when we file the divorce for you. Typically, the Clerk of Court completes the request the day they receive it and goes out in the next business day's mail.
The Divorce Clinic make available a telephone message system that allows you to check on the progress of your divorce case and you case proceeds to final judgment.

Call 704-DIVORCE (704-348-6723) to start your divorce today.
Columbus County, NC was formed in 1808 from parts of Bladen County and Brunswick County and was was named for Christopher Columbus. Lake Waccamaw, the largest natural lake between New York and Florida, is in Columbus County and was site of the Indians before the arrival of white men.