John Walker Attorney has over 45 years experience and approximately 26,000 judgments completed since 1998.
As a native North Carolinian he graduated from the University of North Carolina at Chapel Hill 1969 with a Juris Doctor Degree.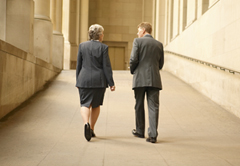 After receiving his law Degree, he entered the practice of law in Charlotte NC and has been there ever since.
His service includes answering some basic questions, gathering information about you and your spouse's in addition to other necessary details to file both your separation agreement and a North Carolina uncontested divorce.
The $250.00 separation agreement fee and the $150.00 Legal Fee No Contest divorce covers everything; phone calls, faxes, photocopies, postage and all other services provided by this firm. Charges for court costs and services such as contracted by outside professionals such as appraisers, child custody evaluators, etc., are not covered in these fees.
So that you can plan accordingly, our consultations are all done over the telephone and last about 15 minutes, but you are not limited to that time. You are encouraged to take the time that you need to be sure all your questions are answered and that you understand how our divorce and separation services work.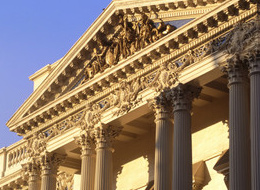 If you should think of something that didn't get covered, a lot of your questions can be answered by visiting this page.
If you're ready to take the next step, please allow the family law professionals at the Divorce Clinic to help you get started on the path that's best for you and your family.
Divorce in North Carolina is an easy process. From a legal perspective, it is the end of a marriage. The divorce itself does not involve the issues of money nor children. Divorce in North Carolina is merely a status change which doesn't directly impact other issues.
There are only two ways to get a divorce in North Carolina. The first way to obtain a North Carolina divorce is to prove a one year separation. Most North Carolina divorces are obtained after proving a one year separation.
A divorce in North Carolina is typically granted within about 60 days of the date of filing for the divorce.
To get started, you can either complete this simple online form so that we have some basic information about you or you can call our office at 1-800-303-0960 or 704-DIVORCE (704-348-6723).